OUR BOYS ARRIVED HOME WELCOME CHICO AND NEYMAR WHAT WONDERFUL NATURES THESE BOYS HAVE
.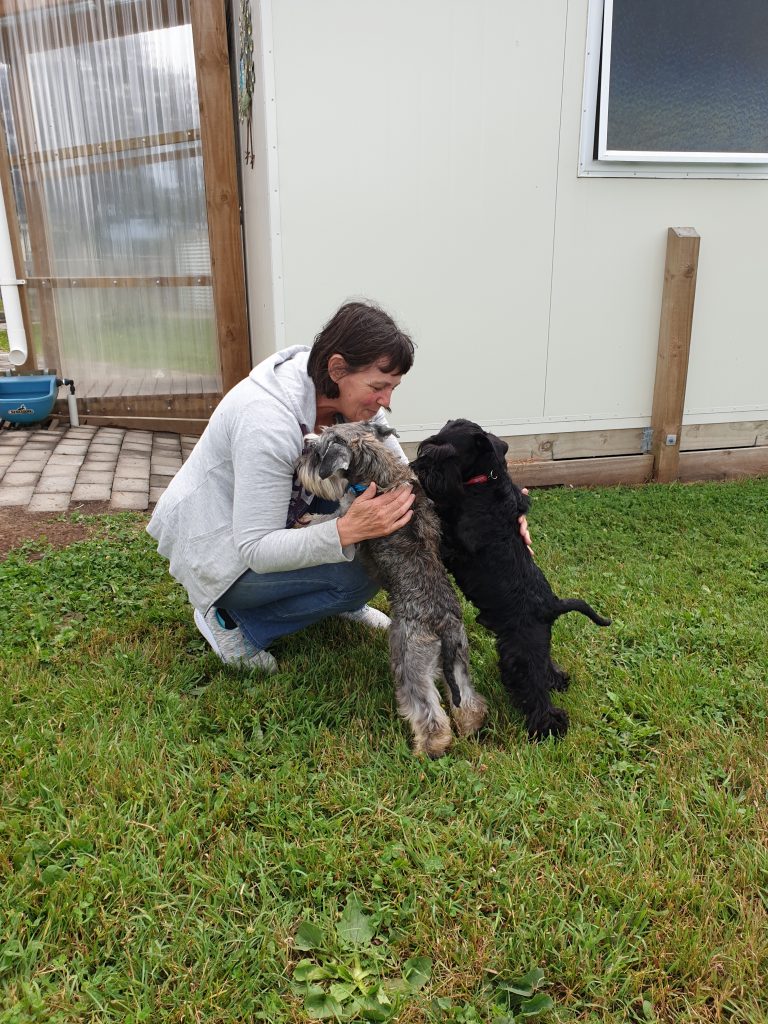 OASIS STORM RAIDER RETIRES. Storm has now been neutered what lovely puppies we have enjoyed by Storm over the years he is just about 9 and is retiring here with us at Schnauzinn. Happy retirement our old mate.
What a busy end of year we have had two puppies graduated from puppy preschool classes Maisey and Narla. Two girls graduated from beginner dog obedience. Schnauzinn's Rainmaker (Xena) and Rily Spy Chaser at Schnauzinn (Riley). Well done all our girls.
Wow we look back and realise it was 18 months ago since we said to Mariel would there be a pepper and salt boy suitable for us. Mariel has cared for and shown our little guy and on Friday he will arrive here in New Zealand so super excited to pick him up Moday week. He is bringing with him a very special friend. Neymar our first black stud dog. It has taken 9 months of planning since Mariel asked us if we would like him. Our heartfelt thanks for all the hard work that Mariel and Ivana have put in to make this possible for us.
Brazilian Junior Champion: Dog-otho's Anything's Possible (Pepper and Salt)
and
Multi Champion: Sailer Soccer Players – Neymar (Black)
Boys are all ready to come to New Zealand safe travels boys.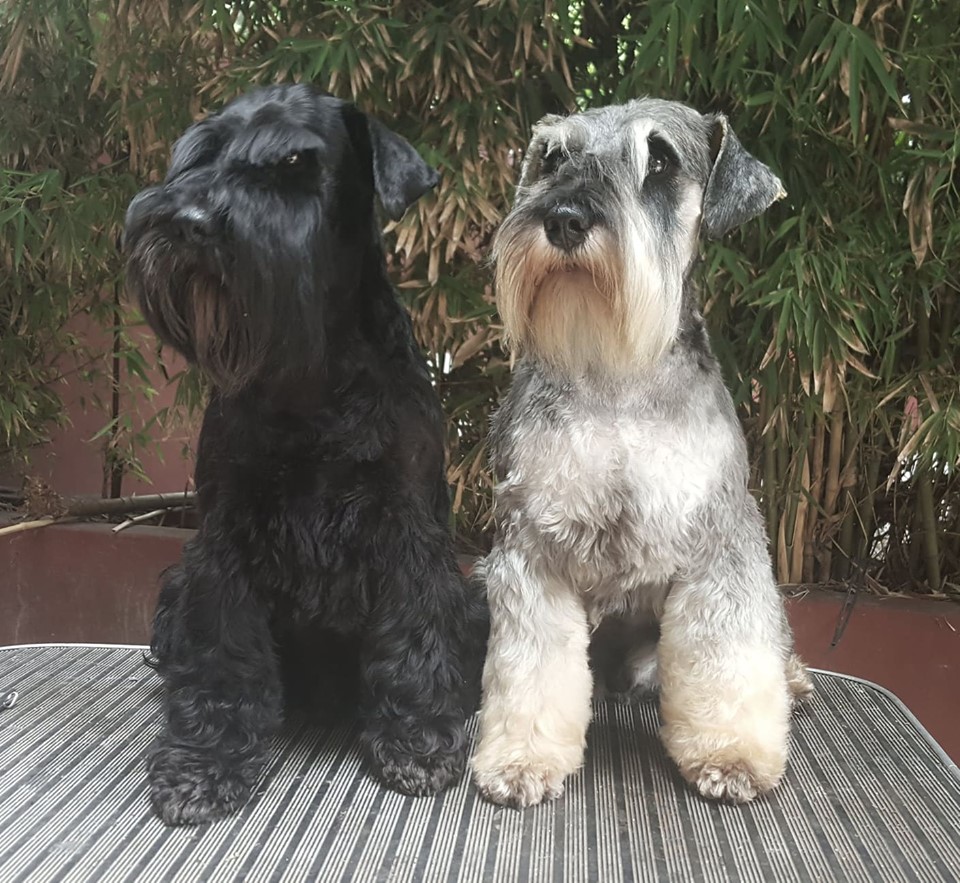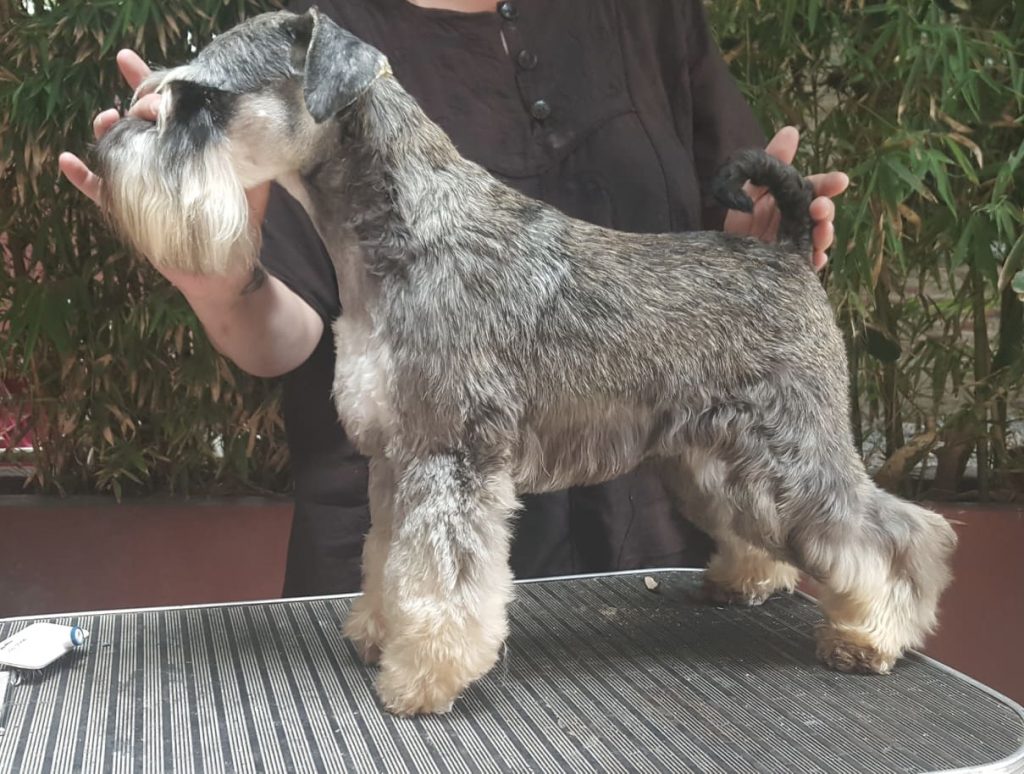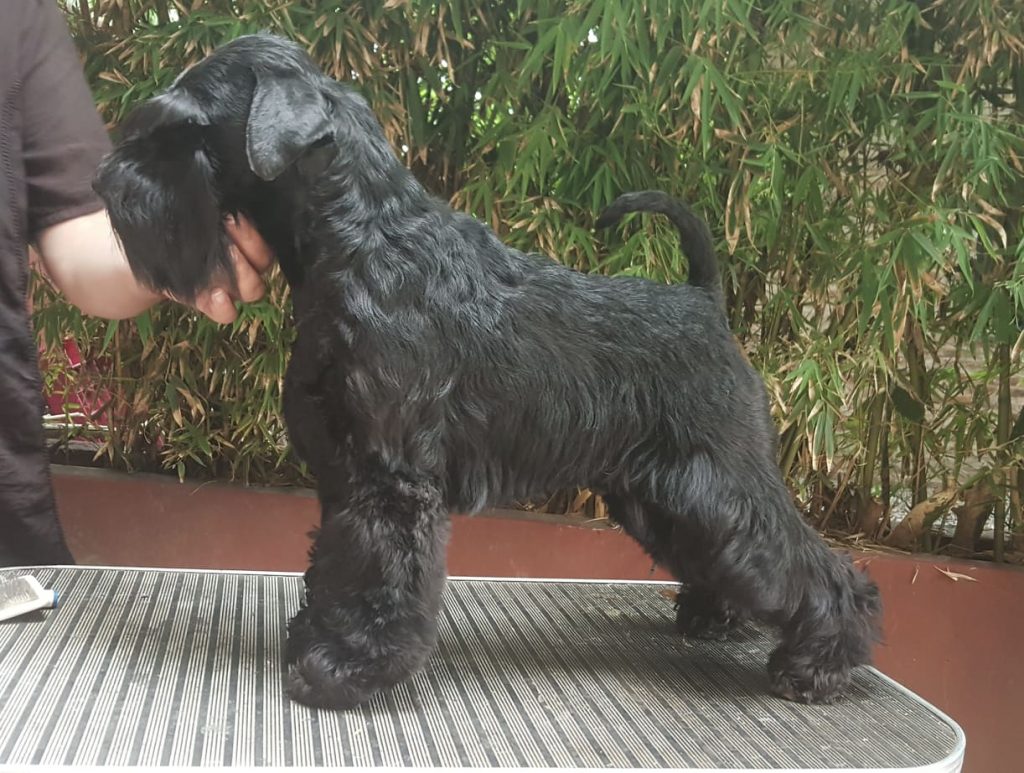 Here at Schnauzinn Kennels we wish to support our families and puppies around good behaviour and all your hard work to make your puppies become dogs you are proud of. So we are pleased to announce we will be offering to all our puppies/dogs for every Canine Good Citizen Certificate you achieve we will give you a free 3kg bag of black hawk food. If you pass GOLD we will give you a free 6kg bag of black hawk food. You can find out information on Canine Good Citizen on Dogsnz and the nearest training club. Or just contact us we will be happy to help you get more information. Do send us photos of you and your dog with their certificates we love to celebrate with you all your dog's achievements we will put them on our website.
Welcome Misha and Allie's Litters
We have some puppies available.
We are happy to be able to confirm Sasha's Finale at Schnauzinn (pepper and salt) and Cheraton Songbird (black and silver) are in pup to Dog-otho's Silver Guy. We look forward to the safe arrival of their puppies mid September.
We have just clipped our two young girls Rily Spy Chaser at Schnauzinn (pepper and salt) Riley and Schnauzinn's Rain Maker (black and Silver) Xena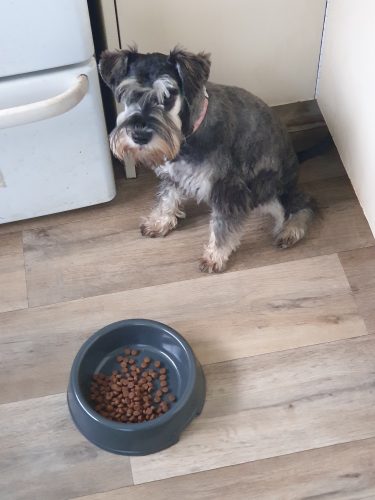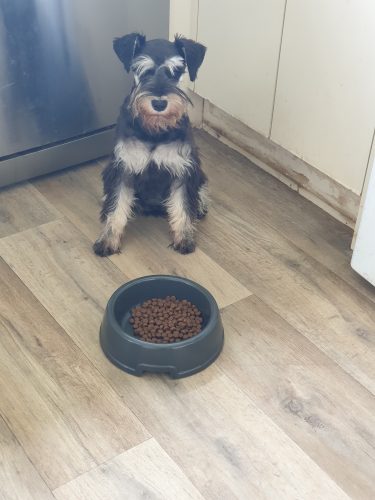 Last night Xena and Maggie graduated from puppy class, Xena will hopefully in time be a part of our breeding programme unfortunately we will be fare-welling Maggie as she is too small to be a part of our breeding programme. All the best Maggie and your new family we will miss you.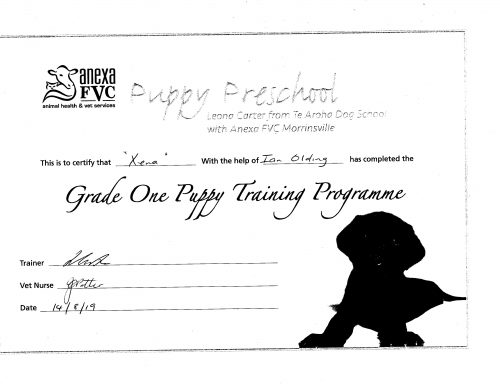 Well our beautiful puppies have left for their new homes. I am confident they will be loved and be valued members of their new families. We wish them and their families lots of love and adventures
We have just clipped Ebony our black girl she now has a profile page she is growing up.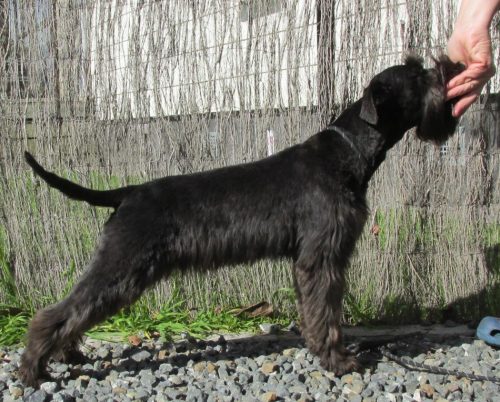 A sad day for us last Wednesday Ziva (Last Contessa of Schnauzinn) left for her new home. You have been a great girl lovely to hear that you and Cathie are developing a strong new bond. We wish you and Cathie many happy days together.
Welcome to Dani's beautiful litter of three boys we will be raising these puppies using the puppy culture method.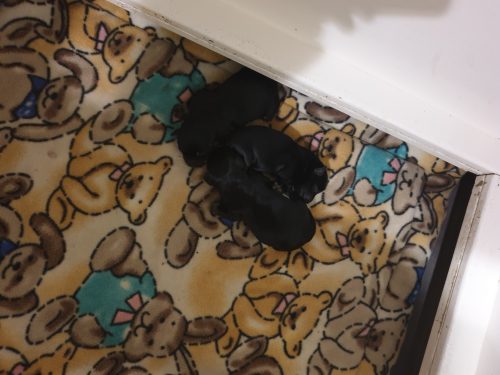 We are very excited that we have Schnauzinn's Storm Dancer (Dani) expecting her first litter to Dog-otho's Silver Guy our two dog obedience dogs this should be a stunning little litter.
We look forward to welcoming our first black stud dog he will be here in November with Chico we are very excited to be given the opportunity to care for this magnificent dog.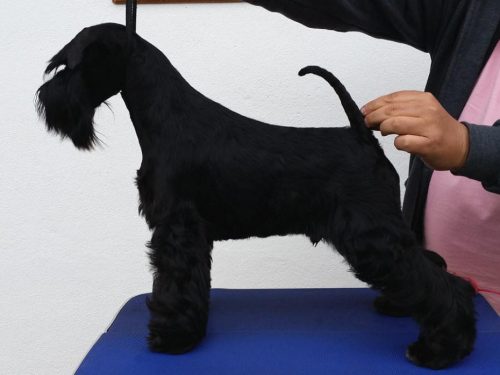 Fantastic news from Brazil Chico has been made a Brazilian Junior Champion, we are very proud of our little guy and much appreciation for the team at Dog-othos and especially grateful to Mariel and all her hard work with Chico.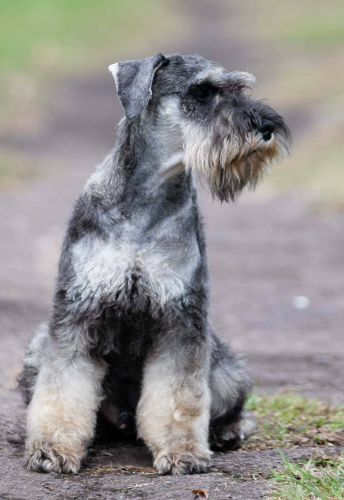 We are just waiting on news from Argentina as Dog-otho's Anythings Possible is in Brazil at a show we hope he has a great time. This is his last show before he goes into Quarantine then his next adventure will be to New Zealand he will have very special company for his travels. All the best Chico.
Well done Ebony who graduated from puppy preschool last night she was held up as an example of a calm ready to learn puppy. Our first black girl. Photos of her to come.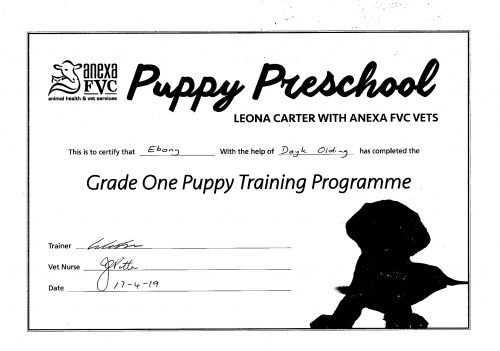 We are extremely proud of our two who graduated from Dog obedience last night. Gibbs graduated from the intermediate class and did extremely well as there was a girl on heat in his class well done Gibbs, his certificate is on his page.
We can't say how proud we are of Dani (Schnauzinn's Storm Dancer) on the night she sat the beginner dog obedience and the intermediate it was the first time she had done a send away anywhere but at home it was also under lights.You are an excellent little obedience dog Dani. Her results are on her individual page also.
Welcome Ziva's litter of five four boys one girl, this is Ziva's second and last litter. We have black and silver males available in this litter. Mum and babies all doing well.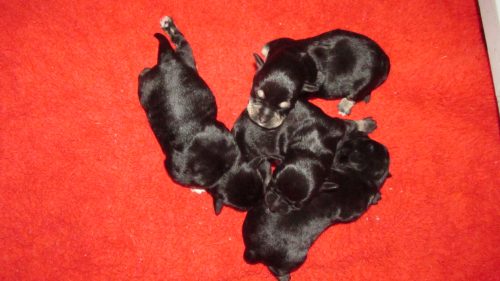 We have had news that our Pepper and Salt boy from Argentina, Dog-otho's Anythings Possible (Chico) will be coming to New Zealand in November we look forward to his arrival. 
Welcome Bex's Litter of seven, our first for 2019.
Four boys and three girls. Mum and babies all doing well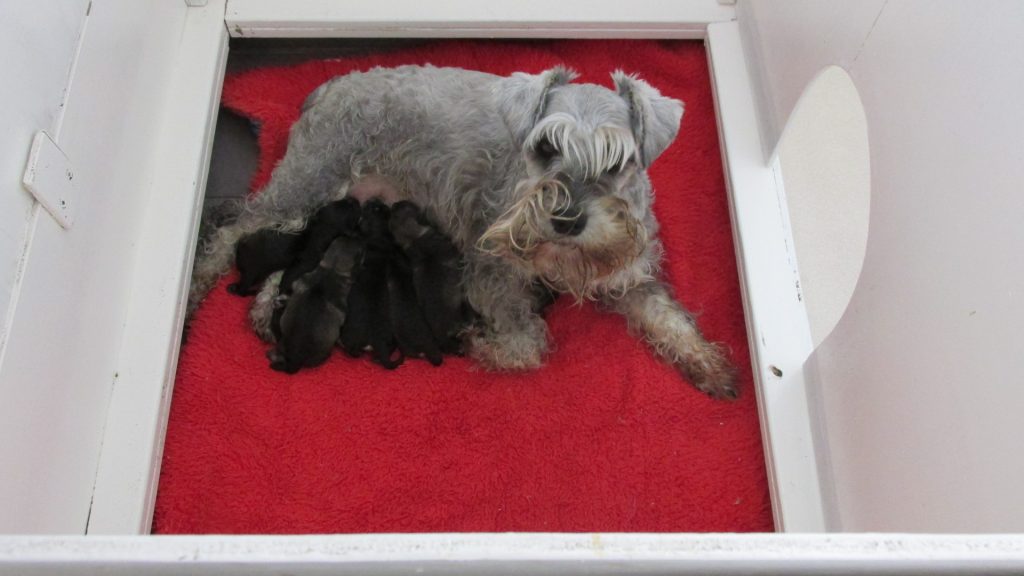 This is Schnauzinn's Limited Edition she is 4 months old and is DNA clear for PRA-A, Type B PRA, Myotonia Congenita and has a clear eye certificate.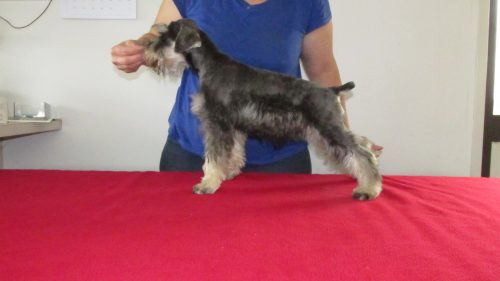 Welcome Max (Oasis Maximum Thriller). Max has been neutered at our request and is 10 just about 11, he is part of our rehoming for life policy, we owned a half share in him a few years ago and had one litter by him, we found out that the breeder who had him just did not have the room to keep him on so we have put our hand up and Max is now retired and being house trained.
ONCE OWNED BY SCHNAUZINN ALWAYS LOVED BY SCHNAUZINN.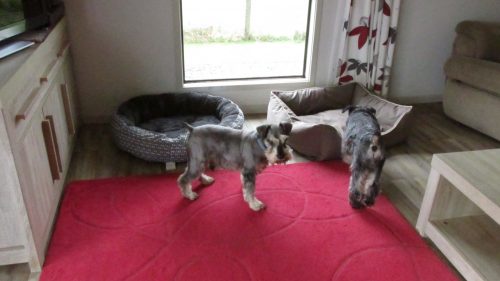 We are very proud of our boy Gibbs who has had a nine week course of dog obedience, he very much enjoyed the classes and did very well below are his certificates, he was awarded Most Outstanding Team and brought home a bag of food which Max will enjoy when he joins us next week. We look forward next year to trying our hand with Canine Good Citizen with Gibbs.
 Photos of our new boy from Argentina, we  very excited about this lovely puppy.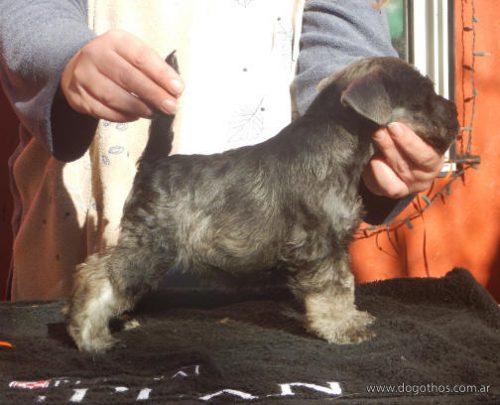 We are the first and at this stage only breeder testing for PRA-B and MAC these are both important tests. PRA-B is a new test  but will prevent you ending up with a blind dog. (we have tested for Type A for years but according to Optigen leading researchers in PRA in miniature schnauzers this is now rare)
MAC is a form of tuberculosis that can be passed on to humans and proves fatal to the dog.