What a wonderful Way to start 2023 off
New Champions
Schnauzinn Charms the Hearts NZ Champion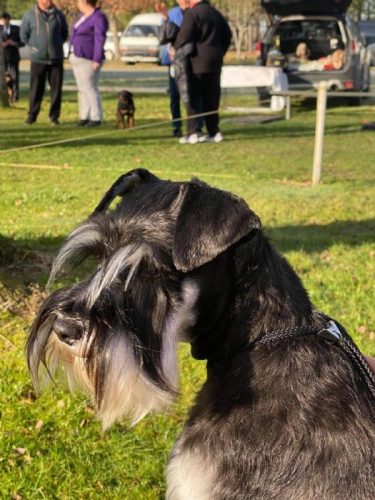 Schnauzinn Lil Spanish Magic NZ Champion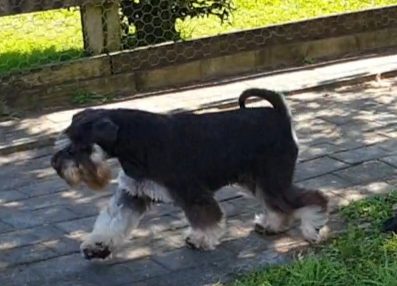 Schnauzinn's Agent of Mercy Australian Champion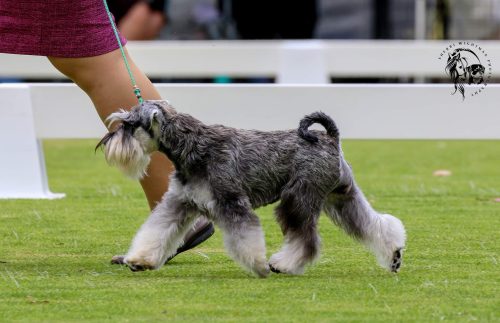 2022
A busy but satisfying year.
Schnauzinn Lil Spanish Magic ended the year with being the NO1 Miniature Schnauzer, and NO1 Rising Star, Schnauzinn being NO1 Breeder on Dogzonline for New Zealand.
Schnauzinn Lil Spanish Love often beaten by her brother but she did manage a best in breed and many best bitch and reserve of breed. Not to be out done our young girl Schnauzinn Breathtaking going best bitch and reserve in breed a huge surprise.
Huge thanks to all those who showed our dogs off this year.
Schnauzinn Agent of Mercy and Shannon Dooley with 2 Best of Show wins and many in group and best of breed wins.
Jane Bailey with Schnauzinn Charms the Heart and Sweet Dreams at Schnauzinn also taking out Best of Breed wins and in group wins and Schnauzinn Charms the Heart NO 2 Schnauzer in NZ with Dogzonline.
Rebecca Jones with Schnauzinn Kiwi La Moda and Schnauzinn All Black-Lomu who both had Best in Breed wins. Big congratulations to you all.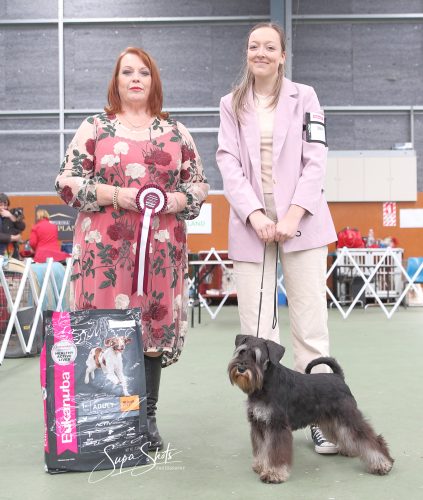 We have just had our first litter by Repitition's Mercury Marauder so excited to see how they turn out. One pepper and salt boy available to a show home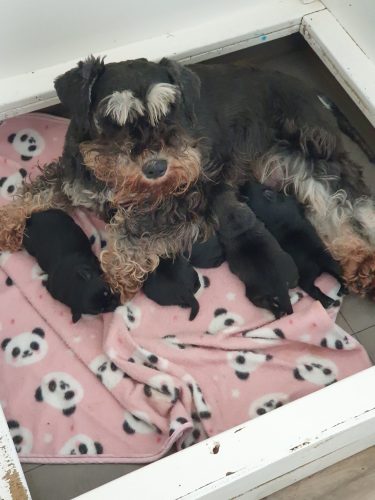 Steadlyn Xceptional
Our boy in Argentina became an Argentinian Jr Ch at a speciality show in Argentina. Huge thanks to Ivana and Mariel for all their hard work with him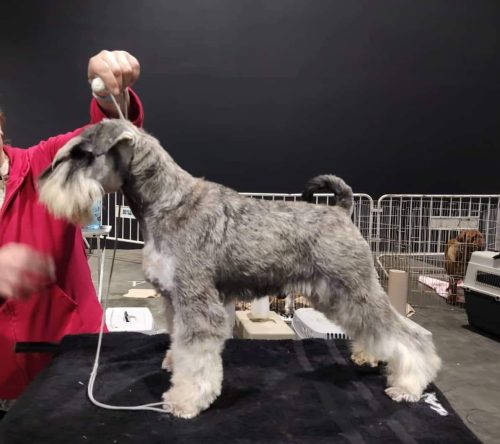 Schnauzinn Lil Spanish Magic
Zeke had a lovely day out at his first show
Winning best baby puppy in group
Lots of lovely comments to from the judges he was graded very promising under the FCI grading.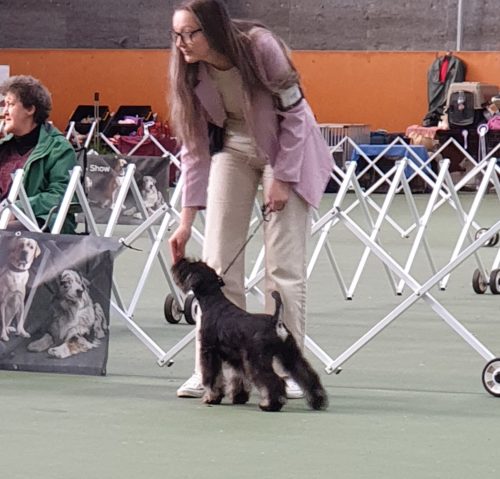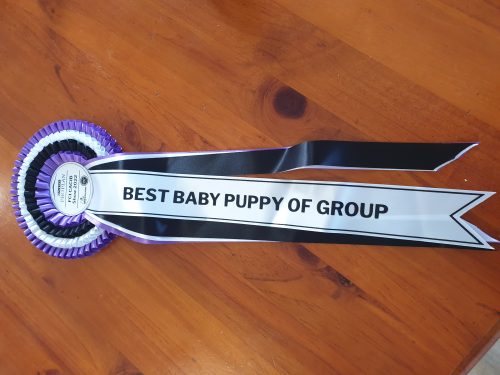 Gilly's puppies
Schnauzinn lil Spanish Magic (Zeke) and Schnauzinn lil Spanish Love (Ella) are growing up to be beautiful puppies. We look forward to having them out in the show ring this year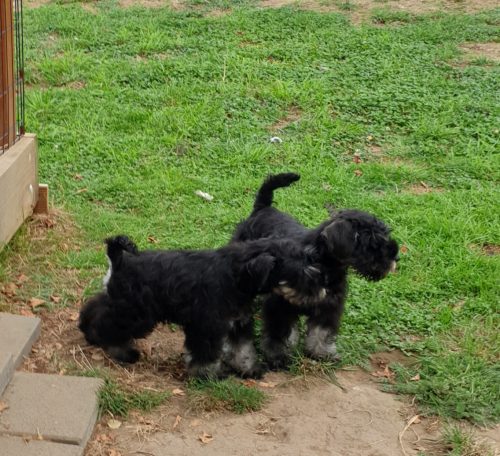 A Great way to start the year Argentinian Ch Dog-otho's Gilly gave us 3 beautiful pups to Argentinian Grand Ch Repitition's Southern Destination (#1miniature schnauzer in Argentina in 2021) Mum and babies doing well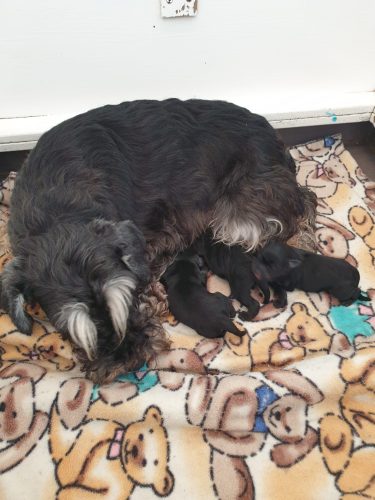 Finally they are here ARG CH Repitition's Mercury Marauder  (MJ) and ARG CH Dog-otho's Gilly (Gilly). It has been a long trip and now they are resting at home.Wonderful way to finish 2021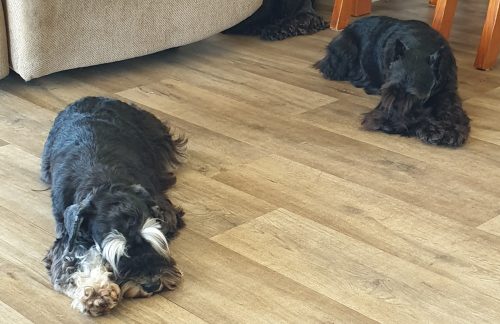 The first time we have had such a large litter of girls. Welcome to UB-A Stunner at Schnauzinn's (Narla) litter of 7 girls 4 black and 3 black and silver. Sailer's Soccer Players-Neymar (Neymar) is the proud dad.
---
Its a huge welcome to Steadlyn The Ultimate born in Italy to the well known Steadlyn kennels. He was a reserve Junior World Winner in 2014. His whole pedigree is black. Welcome Brian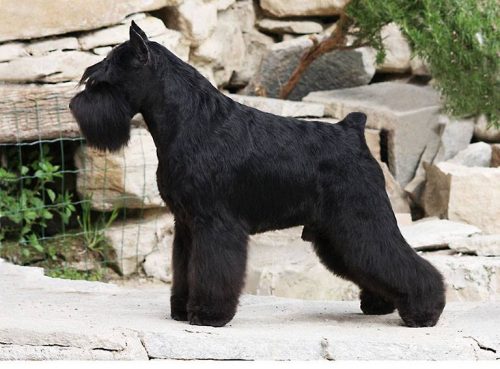 We are eagerly awaiting a new black and silver girl from Argentina and a new Argentinian Champion black stud dog from the world reknown Repitition kennels later this year.
We have our first litter for the year born by C-section we have chosen not to do another litter from Xena.
Mum and 6 Babies all doing well.
We have 2 very special dogs arriving later in the year from South Amercia.
We are very proud of the accomplishments of all our puppies/dogs but a special congratulations to Maree with Harlie becoming a canine friend I am sure the ones at the rest home will enjoy Harlie. Too a special mention of Jo with Roy the first of our puppies to gain Canine Good Citizen foundation and bronze Well Done. So proud of you.
We are awaiting our first litter for 2021 in February.
We will also be farewelling a few of our dogs who will be retiring.