Sailer's Soccer Player's – Neymar
(Imp Brazil/Arg)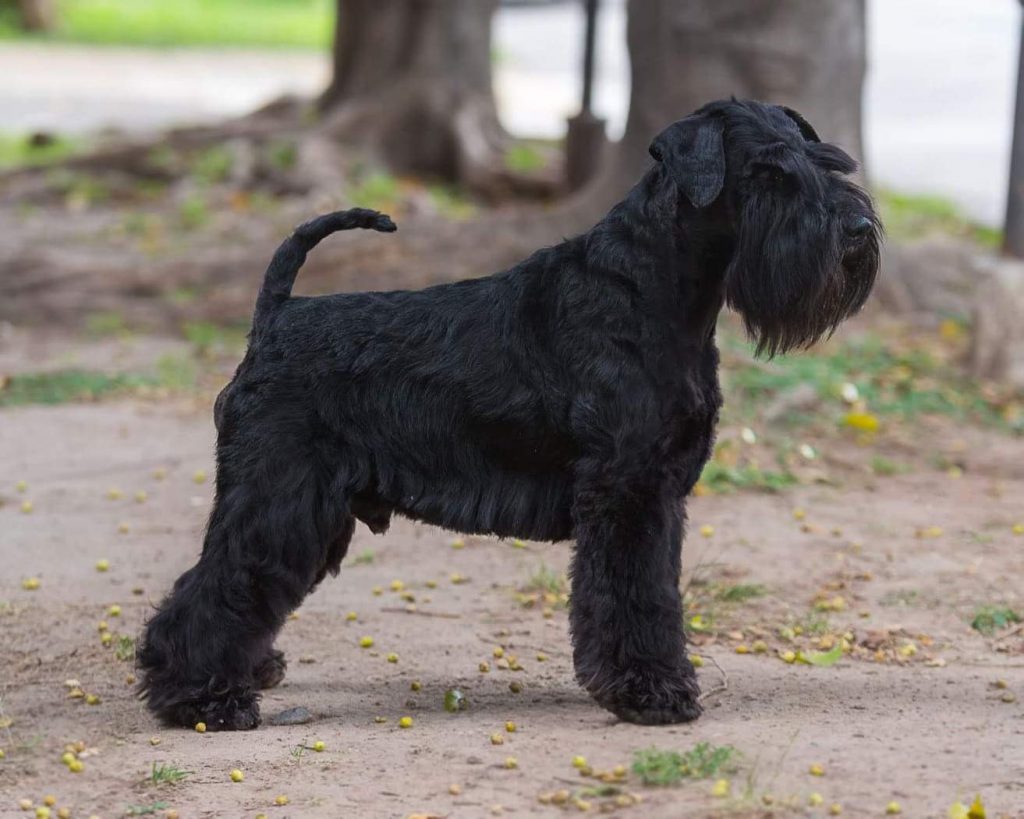 Call Name: Neymar
Black
Height: 34.5cm
DNA clear MAC
DNA Clear Type B PRA
DNA Clear Type B1 PRA
DNA Clear Type A PRA
DNA Clear Myotonia Congenita
DNA Clear Comma Defect
DNA Clear Factor V11 Deficiency
DNA Clear Persistent Muellerian Duct Syndrome
DNA Carrier Charcot Marie Tooth
Current Clear Eye Certificate (Exp 19/02/22)
Current Clear Cardiac Certificate (Exp 12/06/21)
Current Clear Patella Certificate (Exp 12/06/21)
Achievements:
#1 Jr Black in Argentina 2016
Sicalam Winner 2017
Andes Winner 2017
Montevideo Winner 2018
International Champion
Argentinian Champion
Brazilian Champion
Chilean Champion
Argentinian Junior Champion
Sire of Many Many Multi Champion dogs with a World Winner in 2022. In NZ we have 2 NZ Champions truly an exceptional dog that not only did very well in the show ring himself but a great sire of Champions. Sire of a puppy that has gone on to be an disability assist dog.
Pedigree of "Sailer's Soccer Player – Neymar "

Parents
GrandParents
GreatGrandParents
SIRE: SAILOR'S CHILDREN OF LIGHT – ZION

Panamerican Champion

Brazilian Champion

MINUTEMAN DEAD OR ALIVE

American Champion

Canadian Champion

International Champion

Panamercian Champion

Brazilian Grand Champion

Brazilian Champion

MINUTEMAN NO FEAR

American Champion

Canadian Champion

KAYDEES THE QUICK AND THE DEAD

Canadian Champion

Amercian Champion

SAILER'S EYE TO EYE – BETA

Brazilian Champion

Brazilian Junior Champion

Brazilian Puppy Champion

ADAMIS BLACK SABBATH

International Champion

Panamercian Grand Champion

Panamercian Champion

Brazilian Grand Champion

Brazilian Champion

Brazilian Junior Champion

SAILER'S MOONWALKER BEYON
DAM: SAILER'S UNTRACEABLE – TRINA

Brazilian Champion

SAILER'S TWILIGHT – ROBERT

Brazilian Grand Champion

Brabilian Champion

Panamerican Champion

SAILER'S WE TREV

International Champion

Brazilian Grand Champion

Brazilian Champion

Panamerican Grand Champion

Panamerican Champion

Brazilian Junior Champion

SAILER'S OK TO KILL A MOCKINGBIRD

Panamercian Grand Champion

Panamercian Champion

Brazilian Grand Champion

Brazilian Champion

Brazilian Junior Champion

SAILER'S OS LADY VANISHES – DUDA

International Champion

Panamerican Grand Champion

Panamerican Champion

Brazilian Grand Champion

Brazilian Champion

Uruguayan Champion

Brazilian Junior Champion

WARDS CREEK'S OHIO GAMBLER

International Champion

Panamerican Grand Champion

Panamerican Champion

Brazilian Champion

Uruguayan Champion

Brazilian Junior Champion

SAILER'S KO STELLA

Panamerican Champion

Brazilian Champion

Brazilian Junior Champion